Our answer is simple: If you're going to build an inground pool, you're better off with a Selah Pool.
We know that an average in-ground pool-only Texas build starts at about $74,000. That's an industry fact, but did you know there are as many as 400 new pool builds a month in the DFW Metroplex alone?
Here are just a few reasons why a Selah Pool is your best choice of value over price. Deciding on a builder for your dream is half the battle. Once you choose the team at Selah Pools as your builder, everything else falls in line.
Selah Pools, a proven builder
Founded by industry veterans who have literally built thousands of new pools for both residential & commercial projects. With a BBB A+ rating, 5 Star reviews, nationally televised segments, and national customer service awards all part of the Selah experience. You can trust your dream will be crafted into your new lifestyle.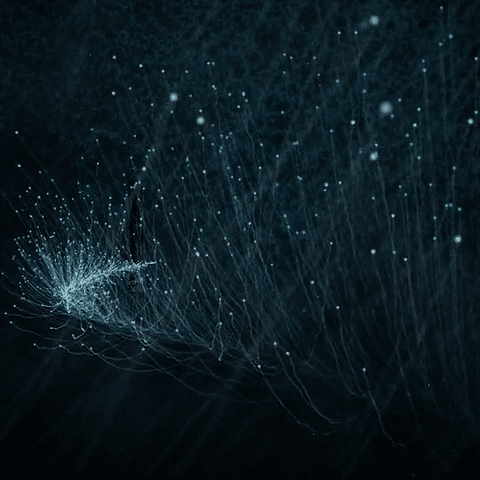 But what about value?
How does Selah stack up and what does it really cost to build a Custom Outdoor Environment? Well, the direct answer is the hardest which is "it depends".
Because backyard building is a highly specialized trade, consuming tens of thousands of pounds of concrete, hundreds of feet of steel, and still hundreds more in plumbing, there is a lot of raw material that "depends" on the shape of your yard and the size of your dream.

The key to the value of your Selah Pool is not found where others offer "a low price at a high cost". What does matter is innovation, tailored designs, and customer service.
There are so many "wanna-be" pool companies that have gone belly up in the many year's Selah's been in operation. We get calls for help, routinely when the "low cost" builder leaves their work behind, takes a down payment, and then are left to wait 6 to 9 months to get started, or they just flat disappeared.
We'll never claim to be the "low-cost" builder, but we will be competitive
Because at Selah we're your neighbors and many of our clients have become our friends. As Rudy & Lori would say: "When we bump into you at the grocery store, we want to see a smile, and maybe even hug, but we darned sure don't want to feel like we have to hide." At Selah Pools, we focus on the best outcome for you, at a competitive price.
Honesty, transparency & consultancy
What you will find with Selah is transparent cost estimates, developed using your free 3D design rendering, crafted from your discussions with your Selah Design Consultant. With an honest effort to guide you through the choices in colors, styles, materials & features that match your expectations, in harmony with real life and the real outdoor world.
Then, we offer industry-leading warranties on your pool shell & plaster, up to and including "lifetime" warranties. And, we build with the right sized and top of the line sanitation & circulation pool equipment, with their industry-leading warranties & service.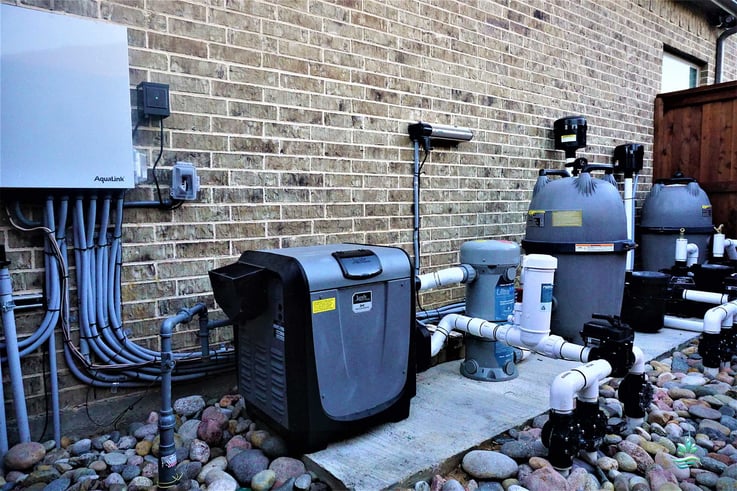 Countless details in steel rebar sizing, looped & balanced pool plumbing, nichless LED lighting, app. automated controls, low energy use pumps, and low maintenance filters are all part of your lifetime experience with Selah.
Builders who are your neighbors
Founded by industry professionals, using world-class technology and practicing "next-door neighbor" values. Selah Pools is a team of professional designers, engineers, and builders of complete Custom Outdoor Environments.

There are 400 new builds a month happening in DFW, right now...
With over 400 builds a month happening all around you, we're sure someone will offer to cut corners if you're shopping on price. And, truth be told, we're likely to be higher than the average builder.
Selah isn't a big corporate builder that asks you to take a number and just buy what we're selling, then wait in line while we get to your build. And, we're also not "two guys & a shovel" that leave you hanging in the build and disappoint you years later when the wheels start to come.

Because Selah Pools is not the average pool builder, we build Custom Outdoor Environments crafted for enduring beauty. We earn an honest living by building dreams and doing it the right way. We also work for a living and know that your investment in an in-ground pool is not small and is likely to be higher than the cost of a new car.
The keyword is "Value"
What is the value of a well-designed and well-built Selah Pool? Your family's memories & dreams fulfilled for years to come is an honest answer.
What about the value of knowing we'll be here for you in the long haul? That we also apply the same talent, rigor, and innovation to our residential builds, that we do in our commercial builds? That's an extraordinary value and is what you will get when you choose the Team at Selah Pools to be your builder.